Hard Bop Messengers Promo News 
Our "Live At The Last Hotel Music and Dance Experience" was a huge success!
Check out this mini-documentary showing how it all came together!
Our November show at Blue Strawberry celebrating Joni Mitchell and Rickie Lee Jones was amazing!  Should we release the live recording?  Let us know!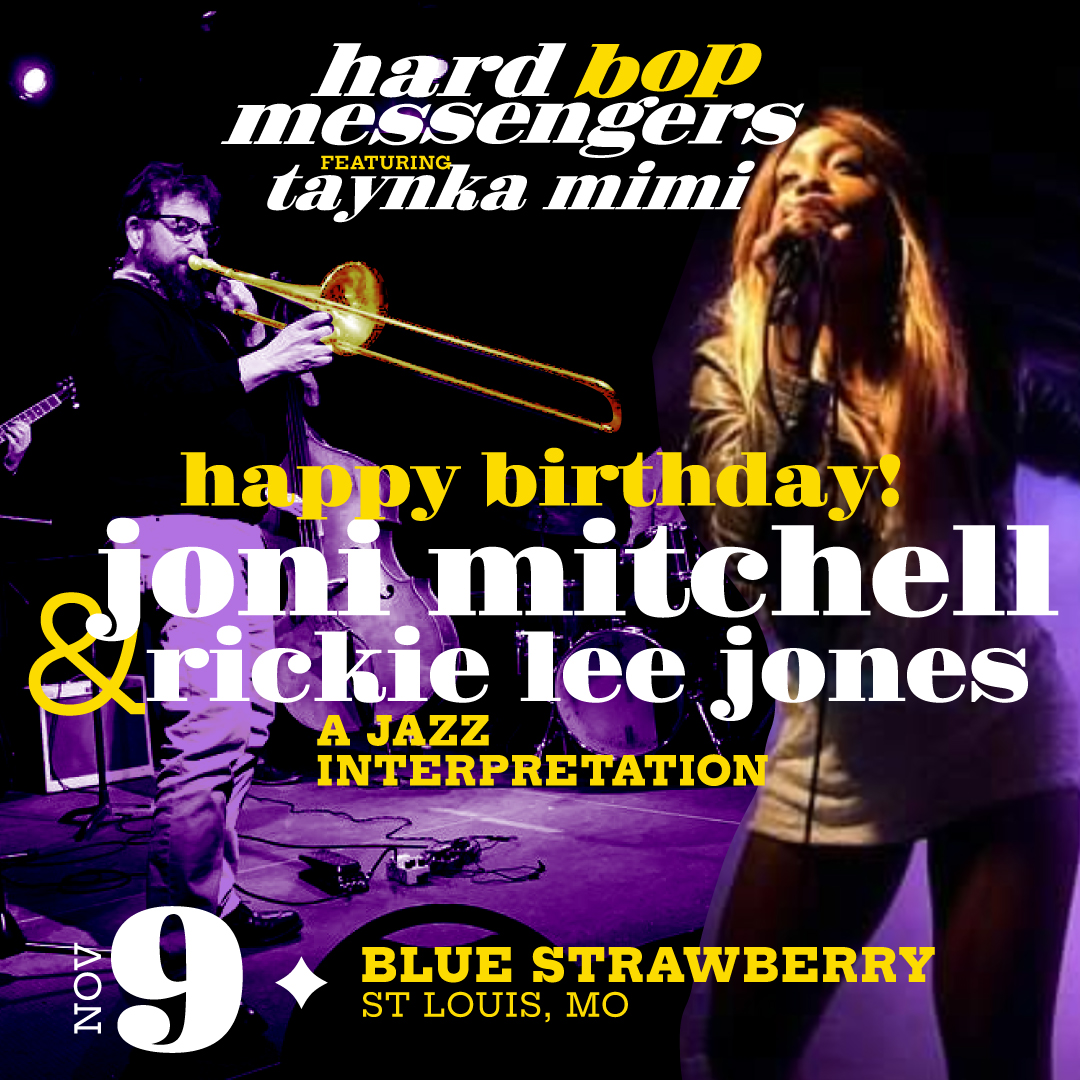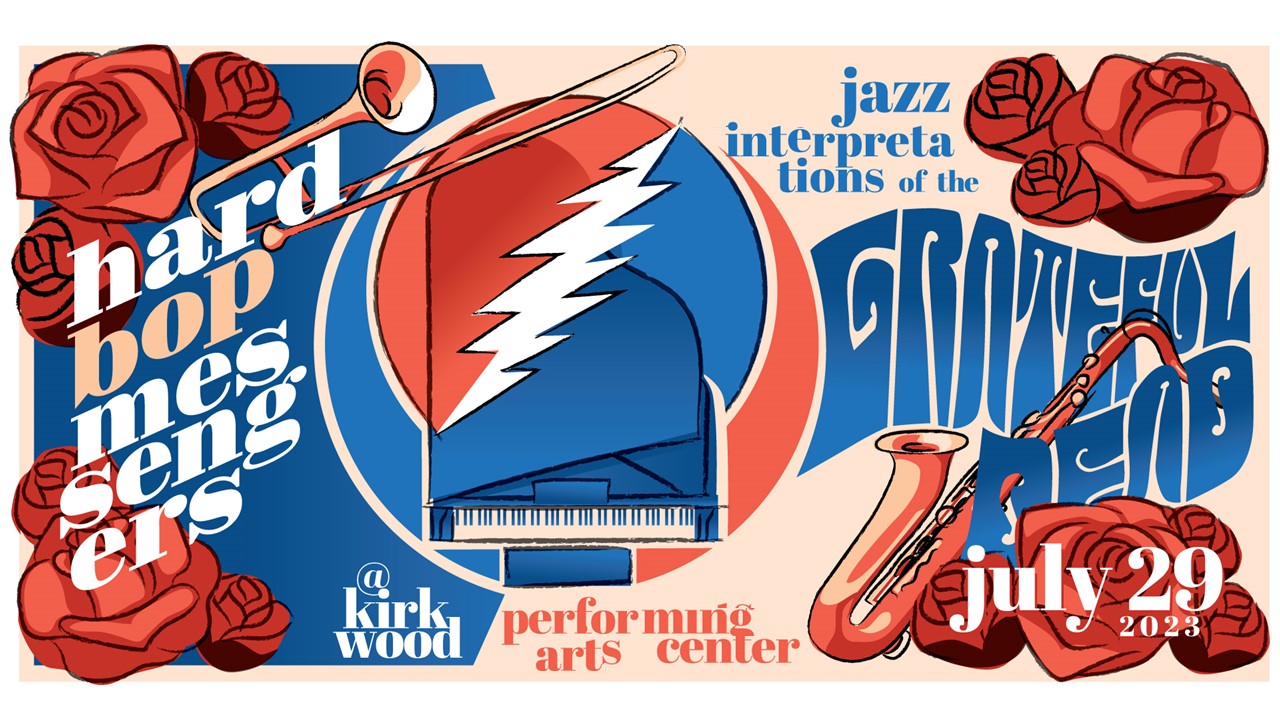 Be looking for our Grateful Dead live recording to be released soon!
Spring is Springing!  our Blue Strawberry show, Hard Bop Messengers play Jazz Interps of Grateful Dead SOLD OUT FAST, but STAY TUNED for a FUTURE SHOW announcement!  Sign up on our email list to get the latest news about tickets on sale for that.  IT WILL SELL FAST, as did this one.  You can also expect a live recording of this show to be released later this Spring.
Happy New Year 2023!
So excited to be playing our new Grateful Dead show at Blue Strawberry on April 7th!!  The band has been excited to perform this material since the van ride home from Peoria, IL after our at-capacity show at Central Illinois Jazz Society.  After doing our "New Speedway Boogie / Cumberland Blues" jam that weekend's shows, we know we had to do an entire Dead show!  In the Hard Bop Jazz tradition, as well as taking the cue from Miles Davis and other great Blue Note jazz artists, re-imagining a contrasting body of music can surge the inspiration! Click HERE for show details!
Fall/Winter 2022
I hope you had a wonderful Summer!  Our Hard Bop Messengers album "Live At The Last Hotel" is out, and our mini-tour is done. 
The album is now being played on over 100 radio stations across the country and around the world, and getting some press.  This article in PopMatters speaks to the overall appeal of the music, beyond just a Jazz audience, and the review here on JazzBluesNews really helped get the word out with over 9K views. 
This past weekend's album release shows began on Friday nightwith a sold-out show here in St Louis, at the Kranzberg Foundation' Dark Room, Saturday night in Chicago at The Epiphany Center For The Arts exceeded expectations, and as guests of the Central Illinois Jazz Society on Sunday night, we filled the Trailhead Event Space with over 100 people.  No doubt, this brief spot on WCBU helped tell the story and get the word out. 
Excited to score 3 Stars from Jack Bowers at  AllAboutJazz https://www.allaboutjazz.com/live-at-the-last-hotel-the-hard-bop-messengers-pacific-coast-jazz
We are grateful to have an album review at PopLifeSTL.com as well!
What is next?  Work begins on a full-scale modern dance production, choreographed collaboratively by two prominent St Louisans. 
Cecil Slaughter, head of Washington University Dance Department set two of the recorded selections from the album for his Spring show at The Edison Theater and the performance tested well.  Maria Majors, whose St Louis Rhythm Collaborative has wowed audiences recently with her Dave Brubeck tribute, mixed Tap and Jazz dance styles.  Maria, Cecil and myself will now team up and stage Live at the Last Hotel as a dance work complete with live musicians. 
We are extremely excited to have been reviewed by jazz historian Scott Yanow in his September album reviews on LAJazzScene
Take a look and listen when you can!
John